Nestled on a secluded hillside above Hay-on-Wye is Pen-y-Common. A Seventeenth Century Welsh longhouse. The clients wanted a modern, light filled extension, however it also needed to sit comfortably with, and compliment the existing house.
Form and massing reference vernacular pitched roof structures typical of the Welsh Landscape. Intersecting volumes allude to the rural farmstead tradition of ad-hoc development, the pitched roof is a time tested solution for dealing with the harsh Welsh climate whilst the building steps with the sites natural topography, hunkering into the landscape to provide shelter against prevailing winds.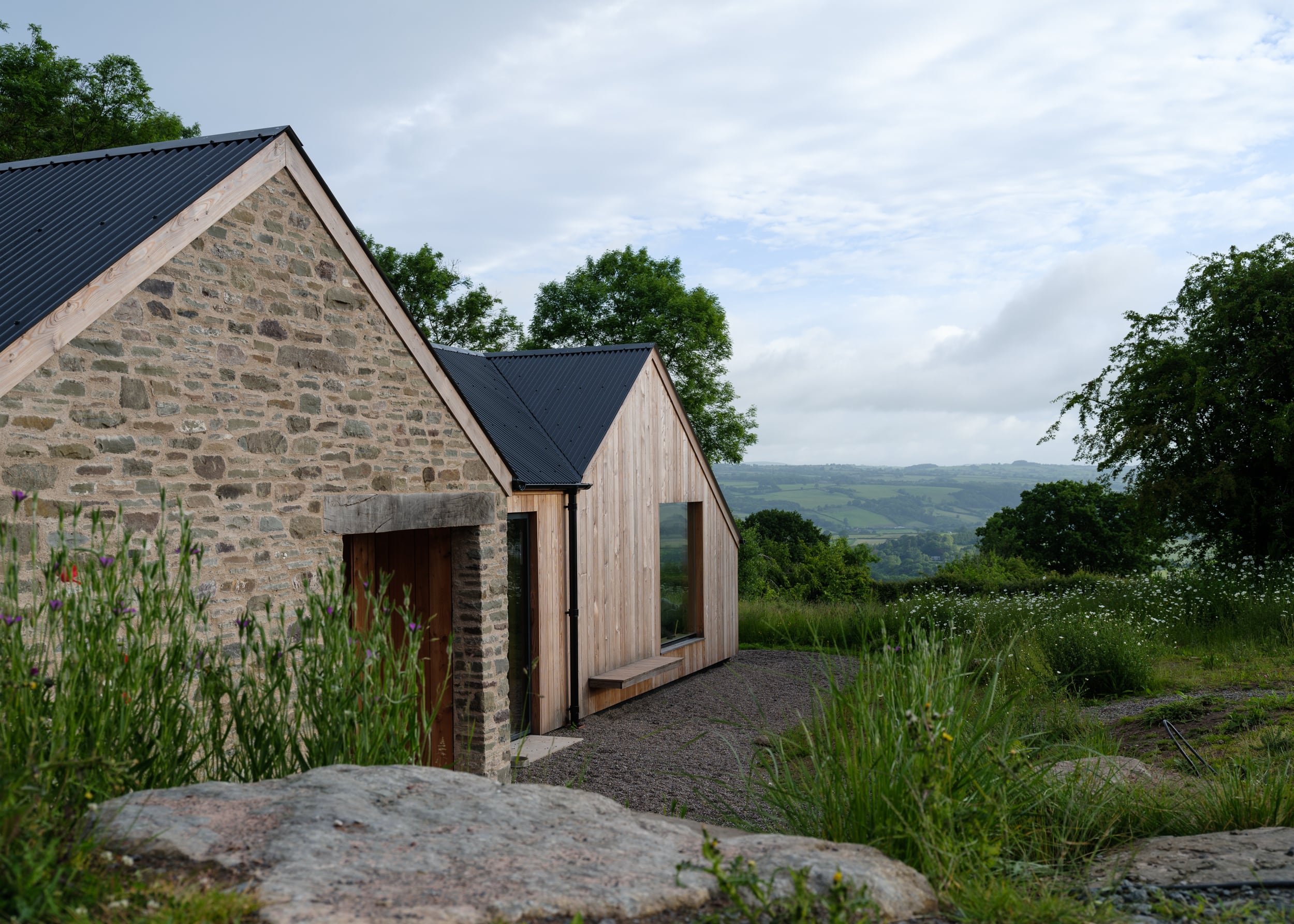 A dialogue between old and new was developed using a material palette of natural, raw finishes inspired by traditional Welsh practices. Floors are buffed concrete, a modern take on traditional flagstones whilst the untreated larch cladding was grown, cut, dried and machined within ten miles of the site.
Thoughtful, sustainable detailing has been employed throughout. For example the cladding has a random width pattern to reduce unnecessary waste, with offcuts being used elsewhere, such as to make the front door.
The project has been recognised with multiple awards including the RSAW Welsh Architecture Building of the Year 2023 and an RIBA National Award 2023 given to buildings in recognition of their significant contribution to Architecture. Pen y Common was undertaken by both Nidus Architects and Rural Office. Rural Office undertook work through RIBA stages 1 to 3. Nidus Architects undertook work through RIBA Stages 3 to 7.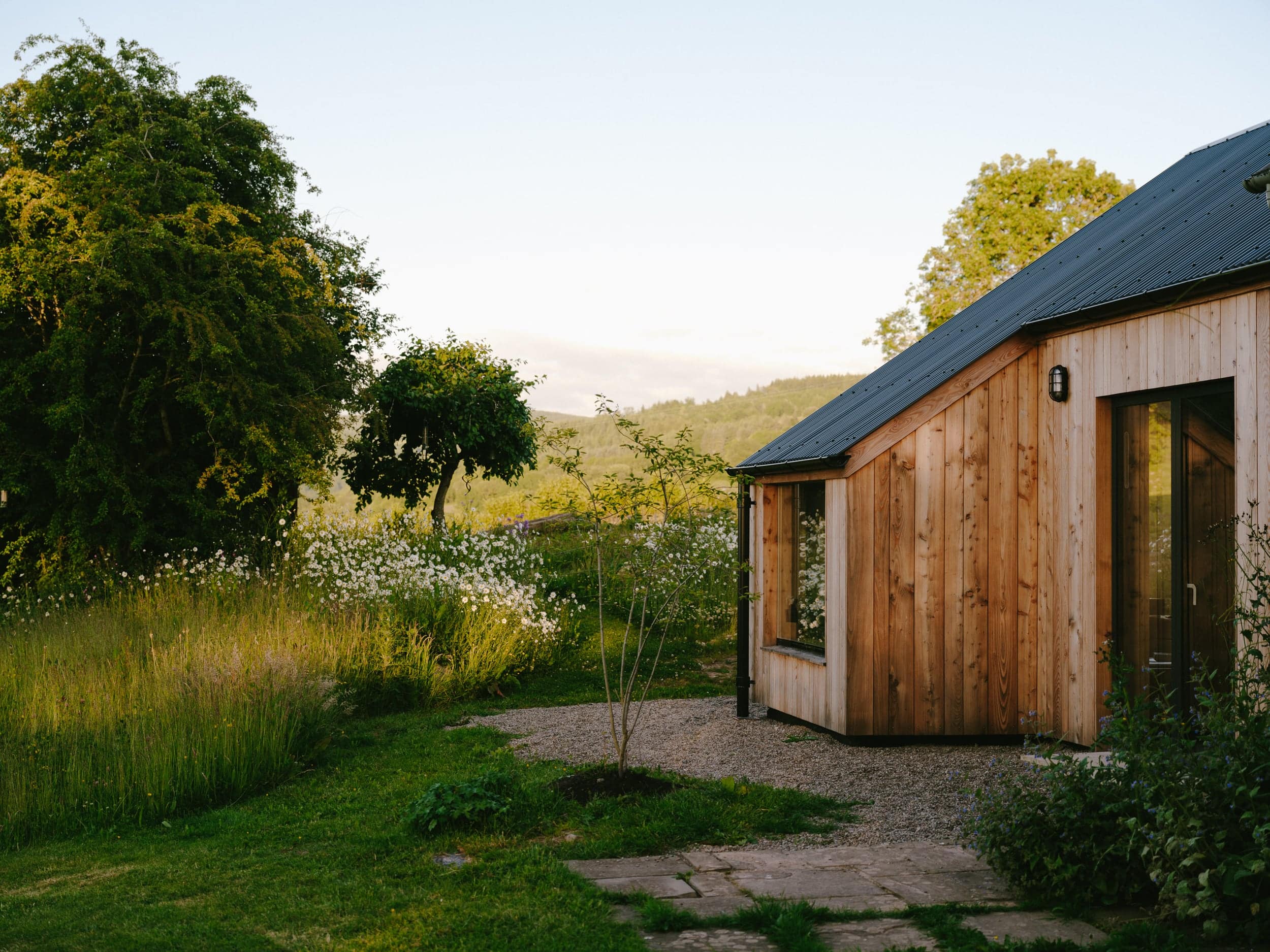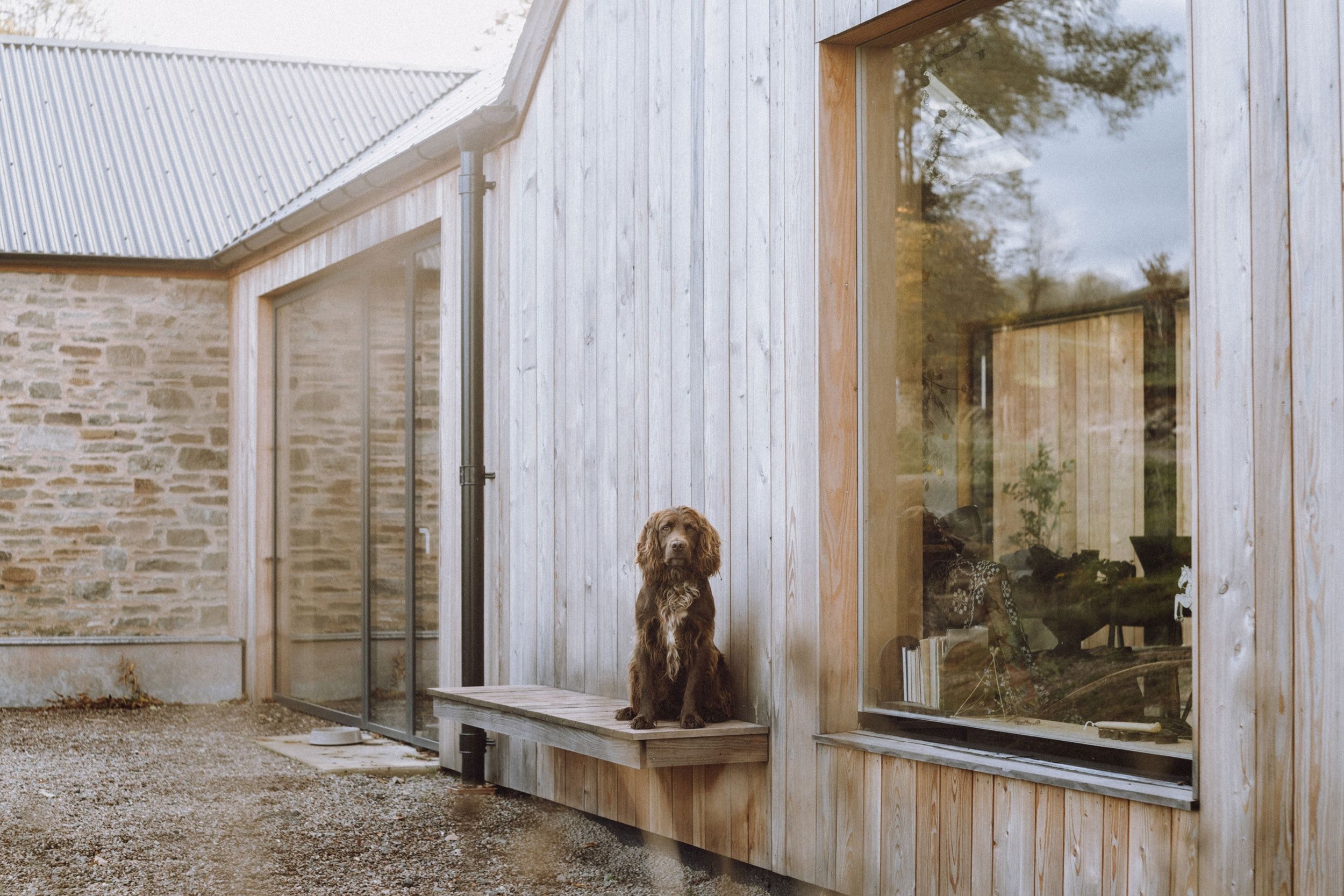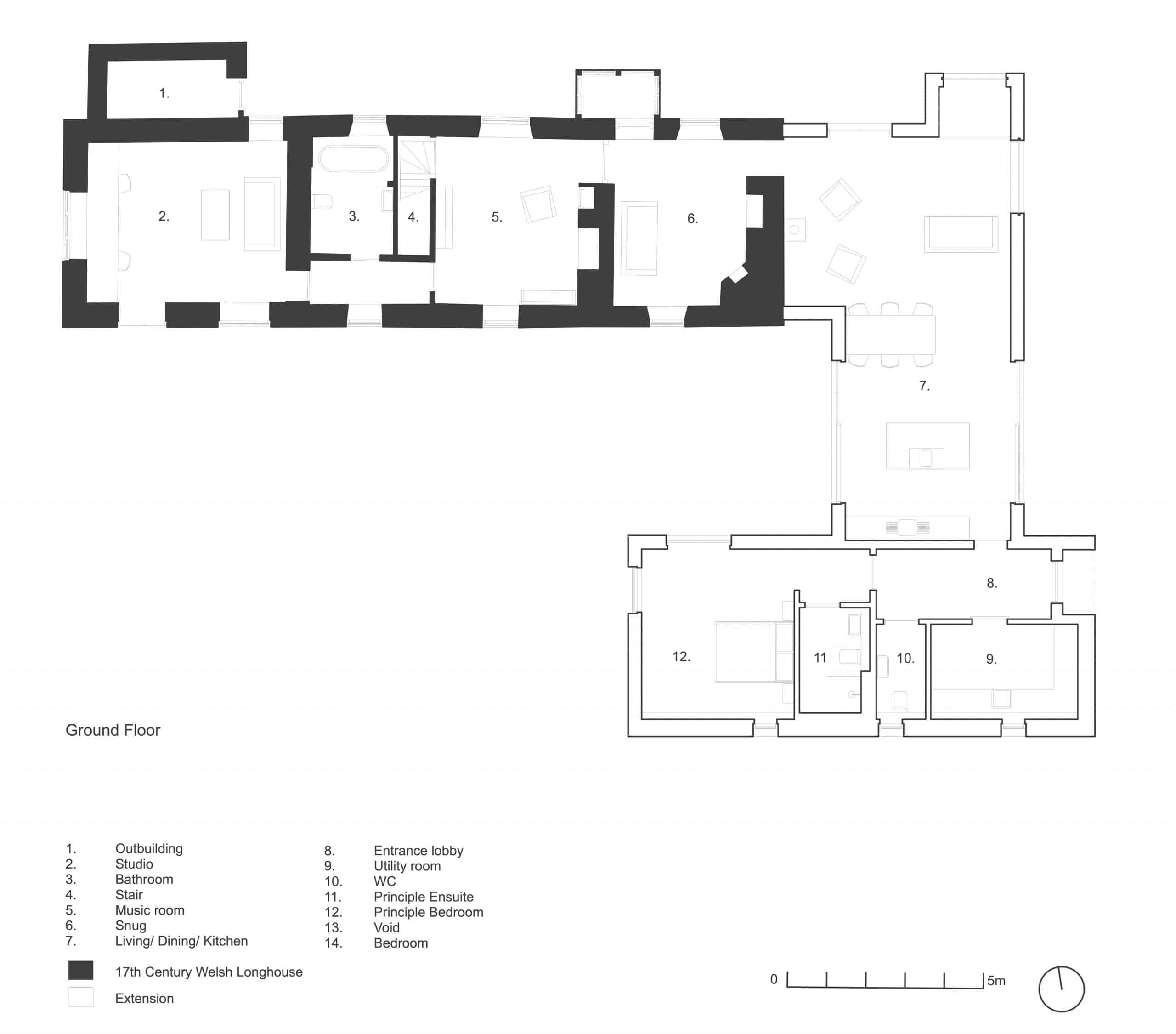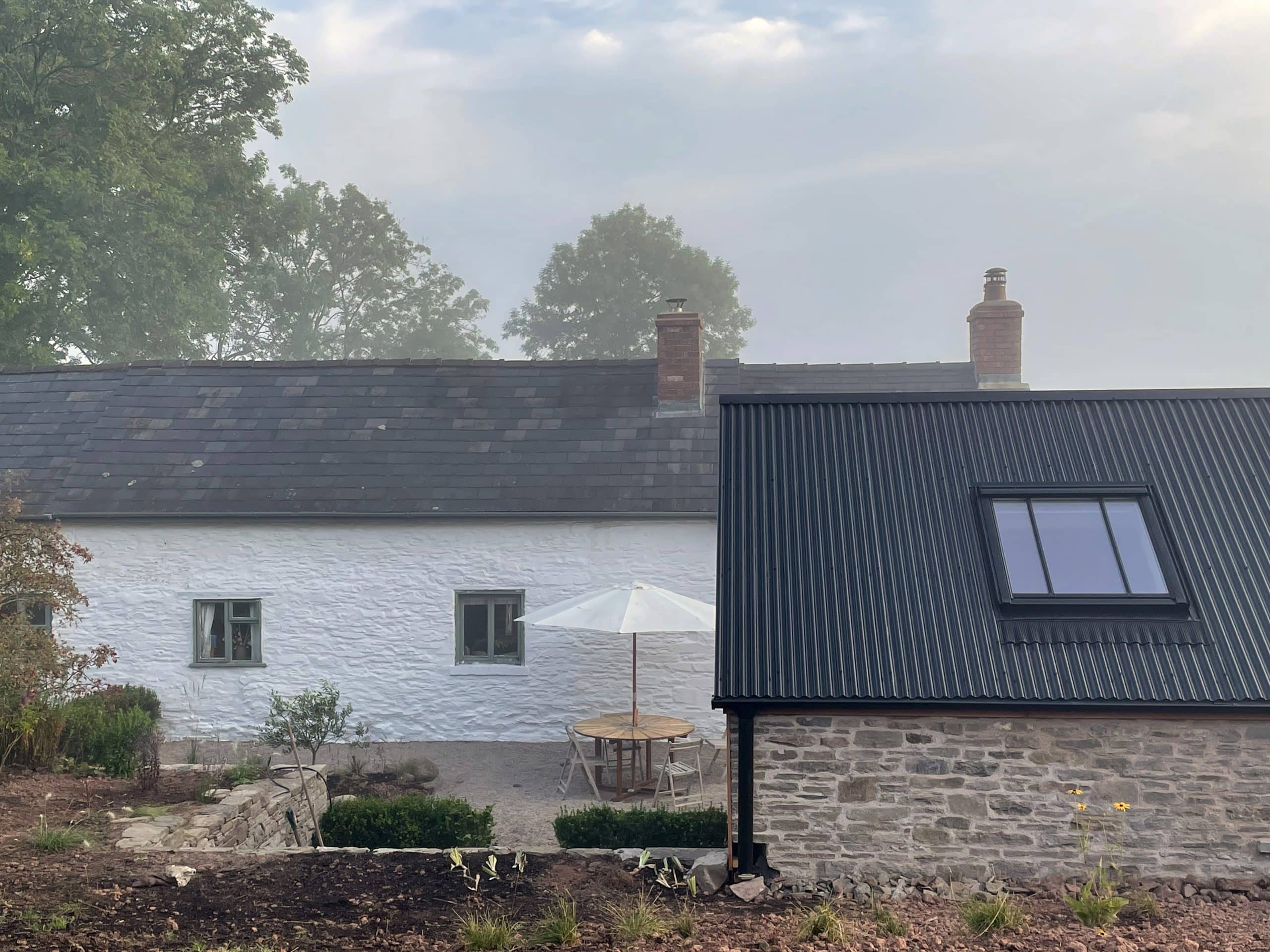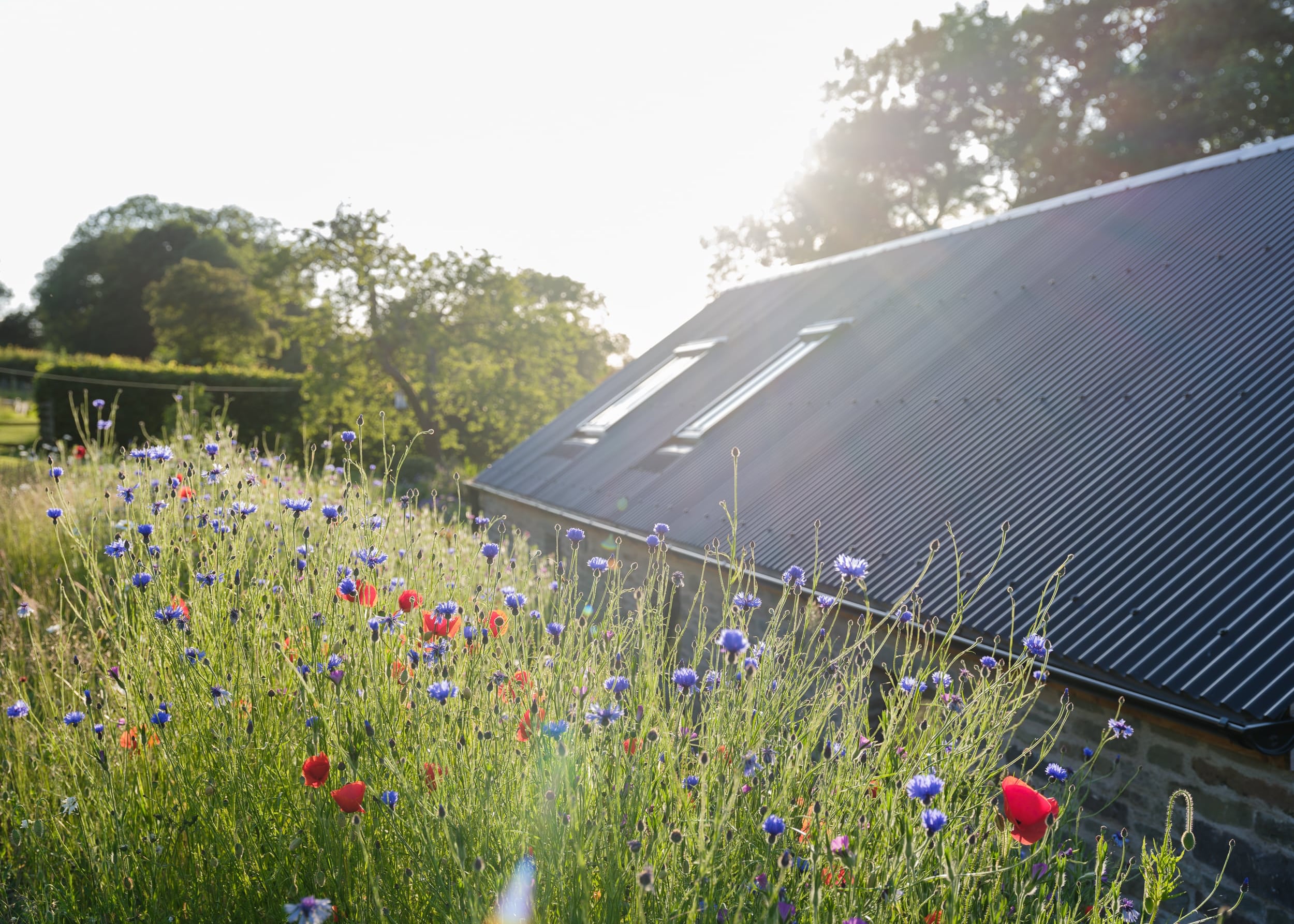 Photography: Finn Beales
RIBA stages 1-3: Rural Office
Contractors: Jenkinson Builders and Firth Construction
Structural Engineer: RV Williams Associates
RSAW: Welsh Architecture Building of the Year 2023
RSAW: Welsh Architecture Conservation Project of the Year 2023
RSAW: Welsh Architecture Small Project of the Year 2023
RSAW: Regional Award 2023
RIBA: National Award 2023
Eisteddfod: Gold medal for Architecture Winner